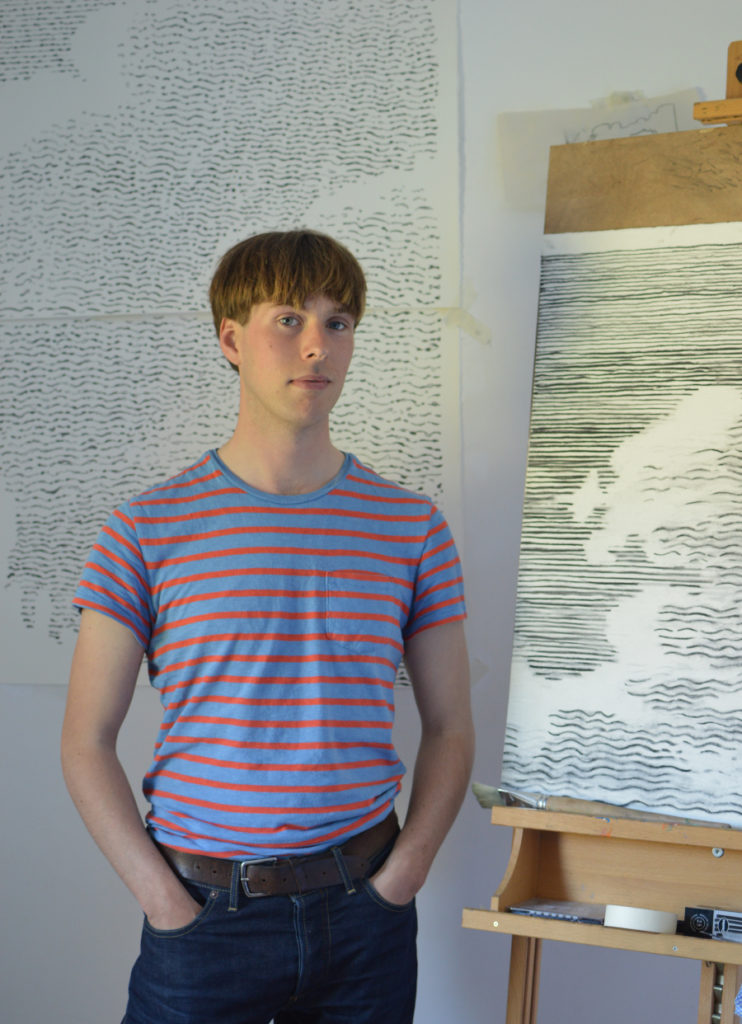 Jack Chauncy (b. London 1997) is an artist based in East London. He uses drawing to conduct visual investigations informed by historical research or found images. After attending the Royal Drawing School's Foundation Year, he studied at City and Guilds of London Art School, graduating in 2020.
Artist Statement
Jack Chauncy is an artist from London (b. 1998) who works primarily in drawing. Chauncy makes visual investigations informed by found images or personal experience of place. A recent body of work has involved transcribing areas of cloudy skies from 19th century engravings of the Bank of England, sourced on eBay. These large charcoal line drawings are instilled with a sense of movement that disrupt the viewer's consideration of a supposedly stable institution.
In 2019, Chauncy cycled the border between the Republic of Ireland and Northern Ireland. This informed a series of paintings that responded to the divisions imposed on the landscape by the border and its history. In the same year, Chauncy was awarded the Beckwith scholarship and travel prize by the Worshipful Company of Fishmongers, which enabled him to travel to St Petersburg. As an outsider navigating the city he would frequently find himself on the City's main street, the Nevsky Prospekt. The body of sketches that came out of this trip, made en plein air along the Nevsky Prospekt's five-kilometre length, document some of the energy of this urban thoroughfare in a city of revolution.